If you think about it, the gifts that you most enjoyed giving were probably those you gave after deeply paying attention to someone's needs and desires.  You didn't have to ask what they wanted or needed, you KNEW.  When they received that gift, joy flowed between you. 
The memory makes you smile even now.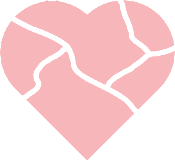 Now imagine that you are 75 years old, have slipped through the cracks of healthcare, have no one to care for you, and have depleted savings from medical care expense.  You can't remember what love and joy feel like.  You literally wonder where your next meal comes from, how you can possibly stay independent.
We ask you to give your legacy for the precious gift of dignity and respect of a human life.  The dignity and respect of living a life at home in the presence of people who care for you and love you.  Your gift, in fact, lifts people out of impossible situations and gives them the hope and the support they need.

Wills are the most common
 

Charitable Bequests are
 

Retirement Plans are
 

Retained Life Estates are
 

Life Insurance Policies are
 

IRA Rollovers are
 

Beneficiary Designation Gifts are
 

Charitable Remainder Trusts are
 

Charitable Remainder Annuity Trusts are
 

Charitable Lead Trusts are
 

Sales and Unitrusts are
 

Bargain Sales