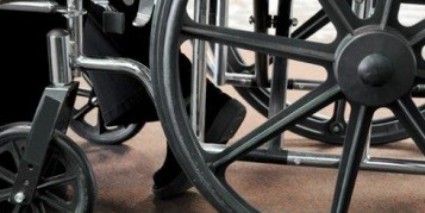 Durable Medical Equipment (DME) Loan Program
The DME Loan Program provides free, life-enhancing medical equipment loans for all people in our community; there are no eligibility requirements. All we ask is that you return it so that others may benefit.
The equipment we collect from donors is what we loan. Your good will is what keeps this program alive, so both your equipment and financial donations are gratefully accepted.
DHHA and the multiple people who are able to re-use your equipment continually send thanks to your way.  (Maybe something positive happens to you as a result!)
Checkout Durable Medical Equipment (DME)
Peruse our list of common equipment that we loan by clicking here.

Ensure that the equipment you need is available by calling DHHA at (303) 322-1413 x18. If a live person does not answer the phone, please leave a message, including your name, phone number and the equipment you are requesting. We will return your call within two business days.

Ask to have your equipment reserved.

Pick up your equipment during DME hours listed below.
Donate Durable Medical Equipment (DME)
We accept all new and lightly-used DME listed on our equipment list. (Click here to view the equipment list.)  

If you are not certain or have valuable equipment that is not listed, please call (303) 322-1413 x18 for more information.

Bring your donations to the DHHA office during the DME hours listed below.
     Materials We Cannot Accept
     Unfortunately, much as we would like to, we cannot accept the following items:
Power wheelchairs/scooters

Oxygen equipment

Open medical supplies

Mattresses, sheets, pillows

Furniture

Footwear
DME Hours
We checkout and receive equipment on Monday, Wednesday, and Friday from 10:00 a.m. to 3:00 p.m. If you need to come before or after those hours, please call 303-322-1413, extension 18 to ensure a staff member is there to receive it.
DHHA Location
DME is located at our DHHA office address:  2501 Gaylord Street, Denver, CO 80205, on the corner of Gaylord and 25th Avenue, one block west of York. Park on 25th Avenue and come through the gate behind the main building. Our staff will be most happy to help you.